William Hill Sister Sites
William Hill sister sites include William Hill Vegas, William Hill Casino, Mr Green, 888 Casino and 888 Sport. William Hill is owned by the 888 Group.
Sites like William Hill
William Hill Sister Sites 2022
William Hill Casino
William Hill has had a love/hate relationship with William Hill Casino for a very long time. Once upon a time, William Hill Casino had a website of its very own. Extending the enormously-popular William Hill sports betting brand into new areas seemed like a logical thing to do given how successful the business had become, so William Hill Casino was intended to be the first of what would eventually become a series of William Hill sister sites. Despite having the backing of such a familiar name, William Hill Casino somehow failed. Players simply weren't willing to move from the existing William Hill site to find casino games on another site, so the experiment was abandoned. To this day, William Hill still hasn't launched any other standalone William Hill sister sites, such was the scale of the failure. However, the story of William Hill Casino didn't end there. This version of the idea had failed, but WHG International – which still had total control of the William Hill brand back then – had more ideas up its sleeve.
With the standalone site gone, William Hill Casino was brought back to the William Hill site to become a mini-site within it. It had its own branding, colour scheme and promotions, and for a time, everything appeared to be going well. That was until William Hill Vegas appeared. We're yet to hear a compelling reason why William Hill Vegas and William Hill Casino both need to exist as William Hill sister sites when both of them effectively cover the same ground. There isn't even a separation between regular casino games and live casino games between them, which would be all that it takes to give both brands a clear identity. Without that, they step on each other's toes a bit. William Hill Casino is still a viable betting site and offers a moderately impressive range of slots and games, but nobody comes to William Hill to play casino games, and even if they did, the slightly more glamorous name of William Hill Vegas is more likely to grab their attention. We're not sure where William Hill Casino stands in the 2020s or what it's for, and we wouldn't be enormously surprised to see it disappear (again) in the near future. Given the fact that William Hill now belongs to the 888 Group and its brands are likely being reviewed, that day might come sooner rather than later.
William Hill Vegas
Following on from what we said earlier, William Hill Vegas is the stronger of the two casino-oriented brands when it comes to the William Hill sister sites. It's also the only other "real" William Hill sister site, which is a point we'll come to when we're discussing the other casinos below. However, for a casino with "Vegas" in its name, it's a little plain. The least players are entitled to expect when they're playing at a Vegas-inspired casino is a hint of glamour, but William Hill Vegas gives us nothing of the kind. It's a plain white casino with a dull layout and a surprisingly small collection of games. Everything's neatly divided into categories, which include table games, live casino games with real dealers and big jackpot slots, but the whole thing feels more than a tad underwhelming. Given the size of the William Hill brand and the potential value the casino arm could bring to the company, it's a little surprising that more effort hasn't been put into it.
William Hill Vegas tries to make up for its lack of flair by supplying players with original games. The latest of them is called William Hill Frenzy and comes with a small perk for players as it can be played for with five free spins every day. That's another thing that goes against William Hill Vegas – it lacks promotions. The second promotion listed after the free spins offer is a chance to enter a prize draw for a share of £25,000. We're sure the winners of the prize draw will be delighted with their haul, but as it's down to the luck of the draw and nothing else, it feels more like a lottery than a true promotion. The only thing William Hill Vegas has going for it in terms of incentives that might draw in players is its large jackpots. Small jackpots are paid out every hour and have to be won by someone, but there's a bigger "Must Drop Jackpot" that often pays out sums in the region of a quarter of a million pounds. Even more money can be won from the "Vegas Millions" jackpot, which can approach double the size of the "Must Drop Jackpot," and then there's the "Royal Jackpot," which is generally above £50,000. The combination of jackpots at the site means William Hill Vegas might be a place for big prize hunters to come looking, but aside from that, the casino feels more like an afterthought than a genuine effort to extend the William Hill brand.
Mr Green
Mr Green is a well-known casino and sports betting brand, but Mr Green is also a site that faces an uncertain future. Everything looked bright for the company and the brand when it was acquired by WHG International for big money in 2020. In the hands of the iGaming giant, it looked set to receive new advertising and a top-to-tail overhaul after becoming a little stagnant in the preceding years, but everything changed in 2021. WHG International itself was bought out by the 888 Group, so Mr Green now finds itself owned by a larger casino network company which is in turn owned by an even larger one. That makes it third in the chain of command and begs the question of how big a priority the brand will be to WHG International's new owners. WHG International had big plans for Mr Green when they bought it, but whether 888 Group sees the same value in it is another matter entirely and a question that's yet to be answered.
Mr Green deserves a spot on this list of William Hill sister sites because it belongs to the same parent company, but it isn't technically on the same network. The William Hill brands are still owned by WHG International, and Mr Green is still owned by Mr Green Limited as a sub-division of the larger group. However, for players looking for casino action rather than sports betting, Mr Green is a better bet than the branded William Hill sister sites. For a start, it has a much better welcome offer than William Hill Casino or William Hill Vegas. All new players at Mr Green get fifty free spins on the casino's self-made Lucky Mr Green slot with no deposit required. There are also all of the awards that Mr Green has won to take into account when you're deciding whether or not to play here, too. This is a casino that's walked away with big prizes from the International Gaming Awards six years running between 2013 and 2018 and has trophies from elsewhere in its cabinet, too. We can tell that players enjoy Mr Green because of all the positive Trustpilot reviews the site features in the middle of its homepage. All of those players must be of the mindset that a casino doesn't need great promotions because, beyond the welcome offer, there's virtually nothing extra to play for whatsoever. Unfortunately, that's something of a theme across several of the William Hill sister sites – but not the ones we'll be looking at next.
888 Casino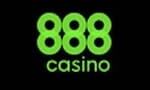 There aren't many casino, betting or iGaming companies out there that are better known than William Hill – especially in the UK – but 888 Casino is one of them. We suspect that there isn't a player in the UK who's never heard of the 888 Group, and most players will have played at one of their casino or betting brands at least once. 888 Casino is the most popular of those brands. It's been around since 1997, which makes it one of the very few online casinos that can say they've been around for twenty-five years or more. In that time it's become a behemoth, gobbling up plenty of smaller companies on the way. In more recent years, it's turned its attention to gobbling up larger companies. We wouldn't have been able to put 888 Casino on a list of William Hill sister sites until 2021, but that year the company parted with huge sums of money to acquire the brand and all of its digital assets. The physical William Hill bookmakers shops remain unaffected, but every aspect of the online brand now belongs to 888 Casino.
Unlike the other sites and brands we've looked at thus far, 888 Casino is devoted to a single form of iGaming, and that's traditional casino entertainment. You won't find any sports betting on this website. It's mostly about online slots, with a separate area for new games and a smaller separate area for 888 exclusives. When a casino is this big, it can persuade development companies to make bespoke games for it, which is something that 888 Casino has done on more than one occasion. Those exclusive games are an attraction for potential new players, as is the presence of a welcome bonus of up to £100 delivered as a matched first deposit. The wagering requirement for those bonus funds is set at x30, which is a little bit lower than the average and is good to see. Whether you take the welcome offer or not, 888 Casino also offers an ongoing VIP loyalty reward scheme, the basic rule of which is the more time and money you spend at 888 Casino, the better your perks will be. 888 Casino is comfortably the biggest of the William Hill sister sites with over 2000 games available and is owned by a company that was voted Best Casino Operator by the EGR Awards in 2019, the Gaming Intelligence Awards in 2020, and the EGR Awards again in 2021. There's no such thing as a one hundred per cent guarantee of quality and safety with online betting, but 888 Casino is as close as it gets to being able to offer one.
888 Sport
The 888 Group bought WHG International and the William Hill brands because it saw value in them. Despite that, the acquisition came as a surprise to some because William Hill is best known for its sportsbook, and the 888 Group already had one of the biggest and most popular sportsbooks in the UK. 888 Sport might be one of the William Hill sister sites now, but for many years the two sites were rivals competing for dominance in the marketplace. With both brands now united under the 888 Group's banner, the giant casino network company is more powerful than ever. Several international companies have found out to their expense and disappointment that it's extremely difficult to break into the UK sports betting market and gain a foothold. The presence of monster brands like 888 Sport is a big part of the reason why.
The distinctive orange and black branding of 888 Sport is familiar to millions of players, as is the size of its range of betting options. Just about every professional sport is represented on its long list, along with oddities like WWE and AEW professional wrestling (despite the pre-determined nature of the "sport") and as wide a range of virtual sports betting options as you're likely to find anywhere. Another reason that players like 888 Sport is the site's range of promotional offers. When new players deposit and spend their first £10 with 88 Sport, they receive £30 of free bets in return plus a further £10 bonus they can take to 888 Casino and spend there. Joining the 888 Sport "Acca Club" entitles players to one free £5 bet every week, and the "build a bet" tool is one of the most comprehensive and flexible we've seen. All of this is backed by a wide range of modern payment options, licences from both the UK Gambling Commission and the Malta Gaming Authority, and years of experience. Customer support is available on a 24/7 basis, and if you're looking for sports news, you'll find plenty of it in the 888 Sport blog section, where opinion columns are written by well-known former professionals like ex-Liverpool and Tottenham Hotspur goalkeeper Brad Friedel. When it comes to betting on sports, 888 Sport is as trusted as they come.
William Hill Review 2022
New Player Welcome Offers
William Hill welcomes all kinds of sports bettors, slot spinners and live casino game lobby frequenters. For sports bettors, the welcome bonus offers £30 in free bets with every first qualifying bet of £10. For live casino players, there is a free £10 bet up for grabs with every deposit of £10. Slot spinners can look forward to banking 50 free games on Fishin' Frenzy Megaways after the first £10 deposit.
William Hill is owned by WHG International
William Hill may have been a recognisable high street brand for the past few decades, but the casino brand operator, WHG International had a far more recent inception in 2007. The company has a plethora of lines of business, but mostly, they busy themselves with sports services and recreation services. The Gibraltar-headquartered company powers all of their casino brands by Playtech, bar their flagship site, William Hill, which doesn't make them the most diverse locations for casino lovers, but there is no denying that there is a certain prestige to their products.
William Hill Monthly Promotions
There is always reason to log into your William Hill account, thanks to the addition of the Daily Bonus Drop. The Bonus Drop Game is similar to the game show, Tipping Point. You will receive one token every day, that token could lead to free spins on selected online slot games, cash prizes added to your bank roll or free bonuses to be used in the live casino. Another daily promotion is the Scratch of the Day promotion, which pretty much does what it says on the tin; gives you a free scratch card every day, if you match 3 prizes, you will be accredited with a bonus!
For sports bettors, some of the reasons to choose this sportsbook over the rest include the Free or 4 promotion, the Acca Freedom promotion, and the Lengthen Your Odds promotion. There are also best odds guarantees on UK and Irish horseracing. The William Hill Plus Card is also worth considering, not only does it allow you to cash in shop bets from your phone, but it also offers additional free bets and exclusive offers. Other benefits include in-depth in-game stats and real-time live scores. For roulette lovers, there is the chance to win a share of £100,000 by landing on the random mystery number. And slot spinners can also get a slice of a jackpot by spinning qualifying online slot games, such as William Hill Gold: Link & Win, William Hill Mega Moolah and Hyper Strike.
William Hill Pros and Cons
Pros:
• Best odds on UK & Irish horse racing.
• A great range of exclusive online slot games.
Cons:
• The welcome offers could be more generous across the board.
• Slightly confusing user navigation and layout.
Featured Slots and Casino Games
First and foremost, William Hill is an online sportsbook product that has an almost matchless reputation in the UK. It covers an extensive range of sports from international markets, but notably, the sportsbook is better equipped to cater to football, cricket, horse racing and tennis bettors – especially when considering the special odds, free bets, price boosts and cashback deals that are regularly available.
All players that are registered at William Hill can easily hop across to the 'Vegas' section of the site, which contains exclusive online slot games along with plenty of Playtech, Microgaming, and Blueprint Classics. The top exclusive games Lucky Golden Clover, Gems of the Nile, William Hill Megaways and Slingo William Hill. Categories that must be checked out to get the full William Hill experience include the selection of Must Drop Jackpot games, the Vegas Millions Jackpot Games and the In Shops Games. If you prefer to win jackpots in live rooms, the featured live rooms include Mega Fire Blaze Roulette Live: The William Hill Edition, Crazy Coin Flip, William Hill Roulette and Lightning Roulette.
To round off the game library, there is also a collection of Megaways online slot games which gives players up to 1 million ways to create winning lines, video roulette games, instant win games, arcade games, and Fire Blaze Jackpots from Playtech. If you spend plenty of time in the Vegas section of the site, you will see plenty of Playtech games in the limelight, such as Blue Wizard, Sky Queen, and Pharaoh's Daughter.
Deposit and Withdrawal Methods
William Hill accepts deposit via PayPal, Visa, Skrill, Neteller, and Bank Transfer. For some deposit methods, such as Visa debit, the minimum deposit amount is £5, with bank transfers, you will need to deposit at least £25. There is also plenty of disparity in the max deposits, but high rollers can rest assured that some methods permit deposits up to £100k.
Players are slightly more limited in terms of withdrawals. The only withdrawal methods include by card, PayPal and bank transfer. And again, the minimum withdrawal ranges from £5 – £25. The fastest way to get your cash is via PayPal, you can be spending your winnings in as little as 24 hours.
William Hill Customer Support and License
As William Hill is the flagship casino of WHG International Ltd, unexpectedly, there is a robust customer support network which is available 24 / 7. In addition to the on-site help pages which allows you to search your question, there is a fast live chat function, the option to email or pick up the phone. William Hill can also be contacted via their official social media channels.
The casino is licenced by the Gibraltar Gambling Commission, The Malta Gambling Authority, and for UK players, the UK Gambling Commission, under the licence 39225.
William Hill – The Verdict
William Hill scores high across the board on all areas, the only slight room for improvement is the total absence of the VIP program, but that isn't to say that loyal players don't get their perks and rewards here – especially with the daily bonus drops. For slot spinners and casino lovers that don't mind an almost over-facing amount of choice, this robust iGaming platform comes secondary to few.