Mr Green Sister Sites
Mr Green sister sites include Mr Green Casino, William Hill, William Hill Vegas, 888 Casino, 888 Sport and 888 Poker. Mr Green is operated by Mr Green Limited, which is part of the 888 Group.
Sites like Mr Green
Mr Green Sister Sites 2022
Mr Green Casino
Is Mr Green Casino truly a separate entity from Mr Green? Is Mr Green Casino one of the Mr Green sister sites, or is it merely an extension of Mr Green itself? These are good questions, and we're not going to pretend to have a definitive answer for you. However, Mr Green is a vast and sprawling casino site covering many different aspects of iGaming. Some people come to Mr Green to play casino games, but there are just as many people who come to Mr Green because they want to bet on sports. For that reason, we think it's worth splitting Mr Green Casino off from Mr Green and looking upon it as a standalone casino in its own right.
If viewed as a standalone casino, Mr Green Casino would be looked upon as one of the most forward-thinking of its kind within the Mr Green sister sites family. We say that because of its approach to modern payment methods. We know that most players still pay with debit cards, but we also know that it's both faster and more secure to use an e-wallet or electronic bank transfer service. Mr Green Casino attempts to convince players to do this by including a £15 bonus for anyone who makes a deposit with Trustly, which is one such service. Venture far enough into Mr Green Casino, and you'll begin to see exclusive slots and games made specifically for the casino, including "Lucky Mr Green," which happens to be the most popular slot on the entire site. That same bespoke, exclusive feels also extends to the liver element of Mr Green Casino, with branded blackjack and roulette games being among the most popular features. Don't worry if you'd prefer to play your old favourites and skip out on the branded content, though – the collection is good enough for that to be an option, too.
888 Casino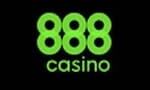 We know that at least some of you will be surprised to see the world-famous 888 Casino included in a list of Mr Green sister sites, so let's quickly talk about the ownership structure behind Mr Green. The casino technically belongs to Mr Green Limited, which was founded by three Swedish iGaming experts in 2007 and has headquarters in Malta. Over the next ten years, Mr Green expanded across Europe and became popular in a number of licensed territories, including the UK. Some of the UK's largest casino networks noted the success of Mr Green and decided they'd like to assimilate the brand. William Hill, under the guise of WHG International, made the biggest bid and got the deal done in 2020. Mr Green would likely be experiencing a William Hill-inspired second lease of life right now if it hadn't been for what happened next.
When the events of 2020 happened – which we shan't name because we don't want to traumatise anybody – WHG International suddenly found itself in a precarious position because all of its physical bookies' shops had to close. That made the company vulnerable, which attracted a takeover bid from the 888 Group. The bid was accepted, and so all of the William Hill online casino brands are now 888's property. That includes Mr Green, and so it makes 888 Casino a Mr Green sister site. We suspect there isn't much we can tell you about 888 Casino that you don't already know. It didn't become as big as it is without getting a lot of things right, for example, applying a below-average wagering requirement of x30 against most bonus funds. 888 Casino is one of the most played and best-supplied casino sites in the world, and if you haven't played there already, you should probably give it a shot at least once.
888 Ladies
Should casino network companies still be making specific casino sites for ladies and men, or should such things be consigned to the past? That's a bigger question than we're prepared to answer in our role as a casino review and information site, but it's one that a lot of people ask. Most online casinos are now unisex, but there are still a few that tilt their objectives towards one sex or the other. If anyone ought to know whether there's still money to be made this way, it's the 888 Group, so the fact that 888 Ladies still exists and still seems to be thriving suggests to us that perhaps players don't mind being grouped by sex as much as some people think they do. Having said that, there's nothing to stop men playing at 888 Ladies. A name is just a name, after all.
888 Ladies qualifies to be listed among the Mr Green sister sites for the same reasons we outlined while discussing 888 Casino above. Like 888 Casino itself, it's one of the biggest names in the Mr Green sister sites family, which is automatically true of any of the 888-branded sites. Each of those sites has a different purpose. You might think that the purpose of 888 Ladies is to appeal to women, but it's actually to appeal to people who love bingo. There's also 888 Bingo, but 888 Ladies has been online for longer and is thought to have a wider player base. Newcomers to 888 Ladies are welcomed with a £50 bonus package to spend on bingo and slots if they deposit at least £10. The bonus funds come with an x30 wagering requirement and must be spent within seven days of the qualifying deposit being made. While bingo was the only thing on this site's mind when it launched in 2008, it's grown far beyond its original parameters and now hosts over seven hundred casino games, including slots and instant wins scratch games. Bingo is still at the heart of everything it does, though, with an average of four rooms opening to players every minute.
888 Sport
Including 888 Sport on our list of Mr Green sister sites takes us back to the debate we were having at the start of this review. Is Mr Green Casino a different site from Mr Green's sportsbook? In the same vein, is 888 Sport different from 888 Casino? For that matter, is it different from 888 Poker and 888 Bingo? Most people would say yes because each of the 888 casino brands has its own colour scheme and web address, but cast your eye into the top-right corner of any of those sites. You'll see a one-click link that will take you from one site to the other, almost as if you were switching between modes. 888 Sport qualifies as a standalone brand, but it's every bit as much a part of 888 Casino as Mr Green Casino is a part of Mr Green. Sometimes the lines get blurred between the numerous and various Mr Green sister sites, but each has its own clear sense of identity.
Just as 888 Casino is one of the busiest and best-known slots and casino sites in the UK (and the wider world, for that matter), 888 Sport is one of the busiest and best-known sports betting sites. We'd even go so far as to say that 888 Sport is the most popular of the sports betting brands in the UK that don't have a physical presence. Through a long-running series of big-budget television commercials and very visible sponsorships, 888 Sport has turned itself into an empire. The orange and black brand now keeps itself on top of the mountain through smart, timely promotions connected to current events in the sporting world. 888 Sport will never pretend to be anything that it isn't – it doesn't take bets or offer odds on political or entertainment matters – but it's one of the biggest hitters of its kind, and it's worthy of any sports bettor's consideration.
William Hill
William Hill, which probably needs no introduction to the average UK resident that hasn't been living under a rock for the past few decades, is the flagship online casino and sportsbook of the William Hill Group. Even though William Hill's name has long been synonymous with sports betting, the Mr Green sister site did an exceptional job in diversifying the site's portfolio with Vegas-style games, live casino games, online slot games, and even bingo games – although we aren't too sure how much overlaps in the sports betting and bingo gaming Venn diagram. William Hill was first established in 1934. Its success in the physical world primed the sports betting operator for the digital revolution that they had to wait until 1998 for. In 2000, they became the very first bookmaker in the UK to offer betting via the internet that was completely tax-free. In 2011, William Hill dealt with transactions from more than 1.3 million gamblers and raked in profits that exceeded £146 million, which can be verified on the London Stock Exchange. In 2022, William Hill remains the world's biggest betting brand; they have over 2,000 betting shops scattered around the UK, and their online sportsbook accommodates 24 languages and accepts 10 currencies. So, if you are looking for the most reputable sportsbook to fill up your bet slip at, you have just found it with this sportsbook.
Via the sportsbook, registered members can easily browse in-play games and Acca club promotions before delving into the extra added benefits of being a William Hill member. They include the highest possible security standards, lists of the top bets and top promotions, and seamless mobile play. The Mr Green sister site also goes out of its way to make finding out results to any game effortlessly easy – despite the number of sports and betting categories covered. Aside from the first-class sportsbook and other products that you will find on William Hill, there are plenty more reasons to choose William Hill over any other UK sportsbook, including their dedication to making positive contributions to society, their endeavour to make sports betting as social as possible and their commitment to ending racism in sport. The only thing you can't rely on William Hill for anymore is to act as an independent company – the sale of its parent company WHG International to the 888 Group in 2021 ended that era.
William Hill Vegas
William Hill Vegas is hardly the most innovative idea for an online casino, but if any online casino brand has successfully captured the essence and excitement of Vegas, it is this Mr Green sister site. Despite the theme, the atmosphere at William Hill Vegas is pretty laidback and tame – until you start delving into some of the games. One of the biggest perks of depositing and playing at this online slot casino is its range of exclusive games, including Royal Tiger, 15 Tridents Swift Ways, and, of course, Hyper Strike William Hill from Microgaming. Just as with the sportsbook, William Hill Vegas makes it easy to find the best and most relevant titles via the 'Made for You' tab where you will find all of the games that tie in with your playing preferences.
Instead of catering to just one kind of player, this Mr Green sister site made players of all inclinations feel right at home on their online platform. The vast game library includes Drops and Wins jackpot games which give all spinners the chance to grab game-changing jackpots, Slingo games that merge online slot gaming with bingo, and Megaways titles for players that like their online slot games on steroids. It wouldn't be a Vegas-themed online casino without plenty of table games and live casino games, so William Hill Vegas went out of its way to provide some of the best exclusive casino games. As great as the content from Evolution Gaming, Pragmatic Play and Playtech is, it is incredibly refreshing to see their own titles, Vegas Millions Roulette, William Hill Cash Spins, William Hill Lucky Star, W H Sports, and Vegas Adventures amongst them. Some of the most popular live table games from other providers include Lightning Roulette, Mega Fire Blaze Roulette Live, All Blackjack Tables and the smash-hit game show, Crazy Time. William Hill Vegas is undoubtedly one of the best online casinos in the Mr Green sister sites family for jackpots. There are five different kinds of jackpots ready to drop at any given time, including the Vegas Millions jackpots, the Must Drop jackpots, the Progressive Jackpots, the Jumbo jackpots and the Jackpot King Jackpots. At the time of writing, the Jackpot King prize pot exceeded £3.5 million and it will continue to climb until it lands on one lucky player.
Mr Green Review 2022
Welcome Offers
To kick off your time at Mr Green the welcome offer will provide you with 50 free spins on Lucky Mr Green. However, this is not one of the most desirable welcome offers out there. The free spins come with a 35x wagering requirement, and they expire 72 hours after signing up to the site. While Mr Green looks like a promising site, this welcome offer is a bit of a let down because it lacks substance.
About Mr Green Limited
The Mr Green Casino is owned by Mr Green Limited, but it isn't clear how much independence the company has. It is currently part of the 888 Group, and it has previously been owned by William Hill. The site and company have been around since roughly 2008, and they are currently licensed by the UK Gambling Commission. Mr Green Limited was originally established by three Swedish entrepreneurs and it has stood the test of time while growing and maturing to fit the mould of a modern online casino.
In the last five years, Mr Green Limited has been involved in a number of sponsorships and partnerships in order to grow the brand and audience. They have also won and received many awards over the years, and full list of their awards can be found on the 'about us' section of the Mr Green Site. The most recent award that Mr Green received was the Socially Responsible Casino of the Year award at the SBC Awards 2021. They have worked hard to get their name into the world of online casinos and they have been rewarded accordingly.
Unfortunately, Mr Green Limited have previously been the subject of regulatory action in both 2019 and 2021 by the UK Gambling Commission and the Swedish Gambling Authority, respectively. The settlement payments made up over £6 million. They do still hold a UKGC license, so this issue is now resolved, but it is still something to be wary of.
Monthly Promotions
There are a range of site-wide promotions to be found on Mr Green, which help to make up for the lacklustre welcome offer. There are some daily offers, such as the daily live casino jackpot, or the daily prize bonus drop, where players can be in with the chance to win extra prizes daily. These offers are quite standard from what you might expect on an online casino like this. There are also some monthly offers, like cash prizes coming from tournaments with grand total prizes up to £500,000. The current bonus game is Eye of Cleopatra, where you can get extra spins after staking £5. There are some decent offers to be found here, but nothing particularly extraordinary.
Pros and Cons
Pros
There is a lot to do and see at Mr Green casino and it has a very modern and crisp look, even after all of these years.
Mr Green is licensed by the UKGC and the MGA so they are a safe and reliable casino site to visit for UK players.
Cons
The welcome offer is a bit underwhelming and is not very competitive with other online casinos.
There are withdrawal fees charged for all players and payment methods and the withdrawal limit is comparatively low.
Featured Slots and Games
At the top of the Mr Green home page, there are a few different categories, including casino, jackpots, live casino, and sports. Within the casino section the featured games include the likes of Book of Dead, Big Bass Bonanza, and of course the exclusive Lucky Mr Green, on which you can redeem the Mr Green welcome offer. Over on the live casino some of the top rated games include Mr Green Roulette Live, Mr Green Live Blackjack, and many more.
The jackpot games can all be found with huge jackpot cash prizes under their names, with some of them including Live Casino Hold'em, and Hall of Gods, which offer the biggest cash prizes. The sports section of Mr Green looks like any usual sports betting site, with the highlights shown first and then all of the other sports on offer, such as horse racing or football. There are definitely a lot of different things to explore at Mr Green with a decent selection of gaming options.
Deposit and Withdrawal Methods
The withdrawal and deposit policy at Mr Green allows you to use Visa, MasterCard, Trustly, and bank transfers, as well as a few more. The withdrawals made on the site must be made using the same payment method used for depositing. There are no explicit limits for depositing, but the limit for withdrawals is £100 or equivalent. There is a table under the 'withdrawals' section that shows more detail. There are also withdrawal fees, and this seems like a low withdrawal amount, which is not ideal.
Customer Support and Licence
Mr Green have a live chat that players can contact if they have any further issues that need resolving. They also have linked numerous social media pages where you can contact them there too. This is more of an unconventional mode of contact, rather than providing a direct email address of contact number.
Mr Green have two licenses that prove that they are a safe and secure site. They are firstly licensed by the UK Gambling Commission, but they also have licenses from the Malta Gaming Authority too. The licensing information can be found in full at the bottom of the Mr Green site.
Verdict
Mr Green definitely has some strong selling points, but there are a few details that bring it down a touch. The welcome offer does not start them off strong and the other monthly promotions are arguably pretty boring. There is however a huge range of games to choose from and different kinds of gaming to cater to a lot of players. With the long list of awards it has racked up over the years, it does not deserve a low verdict, so if the promotions are not the most important part of an online casino to you, then this could definitely be a winner.