Playzee sister sites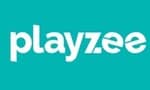 Playzee has 30 sister sites including Casilando, Spin Land, Gold Spins, Templenile, Slots Cafe and Spin Rider. Playzee is powered by White Hat Gaming Ltd.
Sites like Playzee
Playzee Sister Sites 2022
Casilando
Kicking off this list of Playzee Sister Sites, we have our first online casino Casilando, which entered the gaming scene around 2017. Casilando is quite an average looking site, but it does have the key aspect of modern and high-quality graphics on its side. The home page is not too cluttered, and it is a very easy to access site which is always a positive and is also handy for newcomers. While this site may look simple at first, it is definitely worth taking a look at to explore all the games and promotions it has to offer.
Spin Land
At first glance, Spin Land looks like it might be a regular game site, rather than a casino site, with the fun cartoon images, but as you scroll down the massive total jackpot screams right at you and you know you have landed in a casino site. Spin Land is the next Playzee Sister Site and was also established in 2017. A downfall of this site is that the home page seems to load quite slowly, as this page has a lot of different games and widgets on it that clutter it up a bit. But it does also show that Spin Land have a huge selection of games to choose from.
Templenile
Temple Nile is the online casino site that takes you all the way back to ancient Egypt, with its very clear Egyptian theme and golden colour scheme. Temple Nile is another Playzee Sister Site and this one was created in 2018. The Temple Nile home page is very rich with content and has a lot to see, such as the grand jackpot, the latest winners, as well as all of the games they have to offer. If you feel like visiting the old Egyptian pyramids without the cost of transport then this is the casino site for you.
Slots Cafe
Established in 2015, Slots Café is the next Playzee Sister Site to feature on our list. Slots Café has a neon pink and dark blue colour scheme that makes it very appealing and bright but also has a slick and sophisticated vibe. The site is easily divided into categories for easy access and navigation. There is also a game of the month shown near the top of the page which helps keep things fresh and fun, as well as featured promotions and a grand total of the latest winners' prizes.
Spin Rider
Spin Rider is next up on our list and is a dark and moody casino site that was launched fairly recently in 2018. The red and black colour scheme of this site definitely gives off a dark and mysterious vibe, especially with the dark, night-time imagery that is uses too. The loading graphics of the games stand out as being very slick and smooth, as the games almost appear before your very eyes and the big, red play button is simply tempting to anyone and everyone.
Jackpot Village
The sparkling stars and bright lights of Jackpot Village will stun you as you enter this site, with graphics so clear you will think you have been transported to a real-life Jackpot Village instead of seeing it on your screens. Jackpot Village is our next Playzee Sister Sites, and if you appreciate the finer things in life, like beautiful skylines, then you should definitely check out Jackpot Village, as its home page is dazzling in itself. Not the mention the huge list of games that are available to choose from as you scroll through, this is definitely a site to see.
Slot Planet
Take a trip to the stars with Slot Planet, the intergalactic themed casino site that is the next Playzee Sister Site to feature on our list. Slot Planet is the oldest casino site on this list, as it has been active since 2005! And even after all this time, they have managed to keep their site up to date with the newest trends and also maintained a fresh and modern look. On this planet you can enjoy all of your favourite casino games without the restraints of planet Earth, while you take in the purple and blue space themed site.
21Prive
Next up on our list of Playzee Sister Sites is 21 Privé, which has been established since 2015. 21 Privé is the casino for all those that enjoy glitz and glamour, with a fancy themed site that is coloured with purple and silver. The games are displayed in a grid format with the categories down the left-hand side, so it makes it an easy site to move around and navigate. The site does not have much to make it stand out, but as a sophisticated site it definitely knows its target audience.
Miamidice
The home of fast cars, sun-kissed beaches and huge money jackpots, Miami Dice is the next Playzee Sister Site in this list. Miami Dice is of course inspired by Miami and the site design is representative of all the things you can find there. The pink and blue colour scheme make for a bright, eye-catching casino site that welcomes you. The total jackpot stays visible at the top of the screen, so you are always tempted by the huge sum of money, while you scroll through the pages of available games.
Hello Casino
Say "hello" to Hello Casino, the final Playzee Sister Site on this list, which has been around since its release in 2014. Hello Casino welcomes you with a page filled with games, that can be categorised by the icons at the top. But unfortunately, there is not much that stands out about Hello Casino, with it being a pretty basic and simplistic site that can be compared to its competition quite easily. Nonetheless, this casino has had many years in the industry and has a catalogue of games that have stood the test of time, so even with its simple site, it can still hold treasures.