Playzee Sister Sites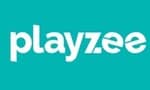 Playzee sister sites include Slotnite, 21Prive, Skol Casino, Diamond 7 Casino, Main Stage Bingo, GDay Casino, Hello Casino and many more. Playzee (playzee.com) is operated by White Hat Gaming Limited.
Sites like Playzee
Playzee Sister Sites 2022
White Hat Gaming Limited is well known for operating an enormous number of white-label casino sites. You'll find a full list of those sites at the bottom of this page. In this section, we're focusing on the casino sites that White Hat Gaming owns and operates directly – the "true" Playzee sister sites.
Diamond 7 Casino
White Hat Gaming Limited has created some truly stunning casino websites. The issue is that the ones it directly owns and operates tend not to be among them. For proof of that, all you need to do is look at Diamond 7 Casino and its sparse, dull layout. It doesn't help much that there's a space on the homepage reserved for "favourite games." That's a neat feature for a returning player, but if you're a new player considering whether to play at Diamond 7 Casino, it makes the site look a little empty. Most of the Playzee sister sites do a better job of showcasing their wares than this, but then again, very few of them can compare to Playzee. It's far better known and more popular than any of the directly-owned White Hat Gaming Limited casinos.
Unlike most families or networks of casino sites, there's a great deal of disparity among the Playzee sister sites when it comes to bonus promotions – especially in relation to wagering requirements. The offer at Diamond 7 Casino isn't too shabby. It's a one hundred per cent matched deposit with a maximum value of £100, plus one hundred bonus spins to be played on one of the site's most popular slots. All bonus funds are tied to wagering requirements of x35. Slots are the most popular attractions at Diamond 7 Casino, but White Hat Gaming Limited has also found space to include Slingo games, table games, scratch games and a live casino, including a few live game shows. If that sounds like it's worth sticking around for, Diamond 7 Casino offers "Sensational Sundays" every week. Anything and everything you deposit on a Sunday is met with a 30% matched deposit, although that, too, is subject to the aforementioned x35 wagering requirement. Long-term players will accrue loyalty points as they continue to deposit and play at the site, and these can be cashed in for further rewards.
Slotnite
If you know a thing or two about video games, you won't need to be told where White Hat Gaming got the inspiration for Slotnite from. It's a straight lift from the popular first-person shooter "Fortnite," which took the world by storm a few years ago and has never really faded away since. Some people make thousands of pounds every year by playing Fortnite and streaming videos of themselves playing it through platforms like Twitch. You might not have the skills to make your money that way, but perhaps you'll be lucky enough to make equivalent cash at Slotnite! The resemblance is so striking that we're stunned White Hat Gaming Limited hasn't heard from the video game company's lawyers. The logo is virtually identical, and the theme of the casino site – it's set on a fantasy island – is taken directly from the game, too.
Resemblances to world-famous video games aside, Slotnite is among the best-looking Playzee sister sites. The island theme might not be original, but it makes for good scenery. Even if you're not drawn in by the theme, you might find yourself attracted to Slotnote by the fact that it comes with a colossal library of more than two thousand casino games, ranging from classics like Starburst and Wolf Gold to modern Megaways slots and a smorgasbord of blackjack, roulette and lives games. On top of all this, players at Slotnite have access to a site-wide progressive jackpot of more than twenty million pounds. The welcome offer at Slotnite is "double your deposit," so all first deposits get matched at 100% up to a maximum of £100. One hundred bonus spins come along with the offer, and the wagering requirement is set at x35. Again, this is a fairly solid welcome package, with its wagering requirement in line with the rough average across the UK casino scene.
Hello Casino
We get the impression that Hello Casino is supposed to look like a glossy magazine. The logo certainly wouldn't look out of place in such a scenario, but the theme is immediately abandoned beneath the logo. Like Diamond 7 Casino, this is one of the plainer-looking Playzee sister sites. The layout of the site is a little odd, with an enormous amount of space on the homepage given over to large splash banner graphics. You have to scroll down a little if you want to find Hello Casino's gaming content. It's not quite as big an issue on a mobile device as it is on a laptop or desktop, but it's still a noticeable issue. Once you get there, though, you'll appreciate how much effort has been put into making the gaming categories easy to navigate. There are no fewer than fifteen options to choose from, starting with slots and progressing through "must go" jackpots, Slingo games, classic slots, "Drops and Wins" games and more. There's even an option to search the collection by provider if you have a particular favourite. You'll find that almost every big-time slots provider has made contributions to the Hello Casino library, so you'll be spoilt for choice.
In terms of promotions, Hello Casino starts with the now-familiar offer of a 100% matched deposit up to £100 plus one hundred bonus spins, which are paid out at twenty spins per day after players make their qualifying deposit. We know we said that there's disparity among the Playzee sister sites when it comes to promotions, but the first three sites we've looked at just so happen to have the same offer on the table! That also goes for "Sensational Sundays," which are available at Hello Casino and subject to the same conditions that we mentioned previously. We think Hello Casino is probably a fun casino to spend some time and money with once you get used to the layout, but it could use a little more work on its theme and perhaps a revamp of the colour scheme to make it look more exciting.
21Prive
The online casino scene doesn't always make sense. 21Prive is one of the most popular of all the Playzee sister sites, but it's also one of the plainest. You could pick almost any of the casinos on this network, and they'd all look more modern and exciting than 21Prive. The basic, blocky layout has all the hallmarks of something that was designed more than a decade ago and then left standing without any further maintenance work being performed on it. 21Prive was launched in 2014, so while it's getting on for a decade in the iGaming business, it still ought to look a little better than this. The slots and games on the homepage are arranged in an unappealing block, and the list of selection buttons along the left-hand side of the site seems to go on forever. Yes, it's easy to find your way between the various categories, but nothing about the design looks enticing.
The idea behind 21Prive is that it's an "exclusive" casino for VIP and high-roller players. We've seen more than one casino network company make design mistakes when trying to pursue this market. They attempt to cut back on zany gimmicks and bright colours in favour of more muted tones, but the overall effect often just makes the casino seem dull. On the other hand, 21Prive has the same promotional power as the other casinos we've looked at on this list of Playzee sister sites thus far. The same welcome offer applies and still has the same terms attached (we'll get onto the differing ones in a moment, we promise), and Sensational Sundays are just as popular an attraction at 21Prive as they are at Hello Casino and Diamond 7 Casino. On top of that, the same long-term loyalty program is also on the cards, with a £5 bonus handed out for every one hundred loyalty points accrued. Be warned, though – accruing those points can take a long time.
G'Day Casino
All of the casinos in this list are Playzee sister sites, but G'Day Casino and Hello Casino are closer than most of the others. G'Day Casino is the Australian cousin of Hello Casino, built around the same idea but presented with an Australian theme. While the site uses the same template as Diamond 7 Casino – which you'll recall us describing as an exceptionally dull template – G'Day Casino manages to bring the template to life with some well-chosen graphics. It doesn't take much more than a silhouette of Sydney and its famous opera house to set the tone, with the backdrop of birds circling in a burnt orange sky providing a simple-but-effective finishing touch. Our only nitpick is that those empty panels are still there in the "favourite games" section when you pay the site your first visit, forcing you to scroll past them in search of the site's slots and games.
The stated aim of G'Day Casino is to be the most enjoyable "premium" online casino you've ever seen, although we're not immediately sure what it is about the site that's supposed to make it "premium." White Hat Gaming Limited has taken the opportunity to list a few "brand values" on the site, which include "big rewards," "innovative customer experience," "responsible gambling," and "security." Two of those brand values are obligations placed on the operator by the UK Gambling Commission rather than brand values, but we appreciate G'Day Casino underlining its commitment to them. If you cast your eyes over the scrolling list on the left-hand side of the G'Day Casino homepage, you'll see all the latest big winners highlighted next to the names of the slots they won on. Some of those winning amounts are listed in dollars, Euros and other currencies, confirming that while G'Day Casino might be open to players from the UK, it's a casino site with an international audience.
Main Stage Bingo
All casino networks have a pecking order. There's always a flagship casino at the top of the range, and there's always a casino dragging behind in last place in terms of quality. That casino is Main Stage Bingo, which is also alternately known as Mainstage Bingo. Such is the poor condition of this site that we can't recommend that any of our readers spend money here. We say this because under the header "slots and casino games" is a space that's blank other than a button marked "play." The site is extremely dated, with a design that looks akin to the casinos that were launched in the early days of the online casino scene just after the turn of the century. The site doesn't list the terms and conditions of its welcome offer on its homepage – which is seen as a big no-no these days – and has a separate section for mobile games next to its general gaming menu tab. The idea that mobile games need to be separated off from "other" games is also dated and adds to our feeling that Main Stage Bingo may no longer be treated as a going concern by White Hat Gaming Limited. We only include it on this list because it's still actively covered by a UK Gambling Commission licence.
There's another reason why we think Mainstage Bingo is the weakest of the Playzee sister sites – it's because it tells a lie with its name. When you arrive at a site called "Mainstage Bingo," you're entitled to expect to find some bingo games waiting for you. In fact, the bingo games ought to be the whole point of the site. Mainstage Bingo, despite having bingo balls in its logo and using more bingo balls in its backdrop, doesn't actually offer any bingo games. There are no bingo rooms here. It offers the same range of slots and live casino games you've already seen at all the other Playzee sister sites. Quite why the site is called Mainstage Bingo is unknown, but we see no good reason to play at this site when better options exist on the same casino network.
Skol Casino
We would love to be able to tell you that Skol Casino is the official casino of Skol beer, because that would be one of the most unlikely brand partnerships in iGaming. Unfortunately there's no connection between the brewery and the casino, but Skol Casino is still worth a visit anyway. This site has more personality than most of the Playzee sister sites in this list put together. That much is obvious from the moment you spot the upside-down giraffe on the splash banner inviting you to come into the casino and make yourself come home. You'll only just have adjusted to the strangeness of that visual when you notice there's also an own sat behind what appears to be a judge's dock reminding you that you should play responsible.
Skol Casino, as you've probably gathered by now, has a wild animals theme. It's also the casino with the most games on this entire network. There are more than 2500 in the collection as of the time of writing, but more are added every week and that number might have increased significantly by the time you read this. If live games are your thing, you might want to take up the invitation of the monkey who asks if you'd like to pull up a chair with him and go head to head with hundreds of other live game enthusiasts at the site. New promotions are added to Skol Casino every day, so see the dancing elephant if you want to find out about them. Of course, adding new promotions every day means that older promotions are also removed every day, so if you see something you like at Skol Casino and you're happy with the terms and conditions, be sure to jump on it while it's hot. It might be gone by the time you come back to check.
Playzee Review
New Player Welcome Offers
After a quick sign-up process, all new players can benefit from a 100% deposit bonus match up to £300, 100 Zee spins and 500 Zee loyalty points to get you started on the loyalty ladder. The free spins must be used on the game Starburst by NetEnt, and they will be allocated in increments of 10, during your first 10 days at Playzee, after the qualifying deposit of £20 or more has been made. All winnings from the free spins will be accredited to the player account in bonus cash, and there is a potential winnings cap of £50. To convert the bonus cash into withdrawable funds, they will need to be wagered at least 35x.
Playzee is owned by White Hat Gaming Ltd
Playzee belongs to the casino brand operator White Hat Gaming Ltd, which is known for its cutting-edge iGaming platforms and exceptional player account management solutions. The globally operating company, which has offices in Malta, London, Cape Town, Gibraltar and the USA, extend over 3,000 games to their players from 120 of the most well-respected iGaming developers, in addition to their Kambi Sportsbook product, which features on some of the Playzee sister sites.
In 2018, White Hat Gaming Ltd obtained the casino, bingo, gambling software, and general betting event licences from the UK Gambling Commission. Since then, there has been one regulatory action carried out against them. A fixed penalty was incurred in January 2021, as they failed to act in accordance with safer gambling practices and anti-money laundering procedures. Since then, White Hat Gaming Ltd has cleaned up its act and ensured that its most popular platforms, such as Playzee, 21 Casino, Dream Vegas, Johnny Jackpot, Reel Island, Slots Café, Spin Rider, Spin Yoo and Temple Nile, are acting in line with UKGC regulations.
Playzee Monthly Promotions
Every day, there is a new promotion on offer at Playzee, on Monday, players depositing £10 or more will get double the usual allocation of loyalty points. On Tuesday, players can get up to 10% in cash back from their weekly net losses up to £100. On Wednesday, there is a 20% deposit match up to £500. On Thursday, there is a £10 bonus for all players spending £200 or more in real cash in the live rooms. On Friday, there are cash bonuses for any player wagering £100 or more. On Saturday, for every £1 deposited, one free spin will be allocated up to 500 spins. With Sunday, they have saved the best for last; for all players that have racked up enough Zee points, there will be a surprise bonus in your account.
Playzee – Pros and Cons
Pros:
• Generous welcome offer.
• Daily promotions for loyal players.
Cons:
• Customer support is only available through live chat and email.
• Playzee was fined by the UK Gambling Commission in 2021.
Featured Slots and Casino Games
All of the online slot games available on Playzee are available to spin for free or to play for real cash. Some of the biggest iGaming contributors at the casino include NetEnt, Microgaming, NYX, Evolution Gaming, Pragmatic Play, Blueprint Gaming, Slingo Originals and Eyecon. Currently, the hottest games at Playzee include Wild West Gold by Pragmatic Play, Eye of Atum by Play N Go, White Wizard by Eyecon and Slingo Rainbow Riches by Slingo Originals. For even more exciting content, head over to the jackpot tab, where you will find progressive jackpot games from Microgaming, IGT, and Relax Gaming. Many of the titles have jackpots at above £1 million. Other interesting online slot categories to explore are the Megaways games, Must Go Jackpot games, and Drops and Wins games.
With the live casino games, Pragmatic Play and Evolution Gaming brings all the content, some of the most popular live games with players at Playzee include Gold Bar Roulette, XXXtreme Lightning Roulette, Live Blackjack, Crazy Time, Monopoly Live and Gonzo's Treasure Hunt Live.
Deposit and Withdrawal Methods
White Hat Gaming Ltd evidently didn't have an issue amassing big-name banking partners; some of the most popular include Visa, Trustly, PayPal, Klarna, Neteller and Apple Pay. Most e-wallet transactions will complete within 24 hours after the pending period, for card withdrawals, the average transaction takes 3 – 5 working days.
Playzee Customer Support and License
The help centre can be found at the top of the main landing page; hit the question mark icon and you will find a comprehensive FAQ page, which covers everything from the signup process to general banking queries, and there is also a handy troubleshoot page, which will limit your need to get in touch with the customer care team. If you do need a friendly ear and a helping hand, you can send an email to Playzee, or use the live chat service which is available 24 / 7.
As Playzee is a casino under White Hat Gaming Ltd's operation, the casino is licenced by the UK Gambling Commission under licence 52894.
Playzee – The Verdict
Very few UK online casinos do better than Playzee where promotional offers are concerned. Notably, White Hat Gaming Ltd wanted to ensure that players with all kinds of budgets would feel like they are getting plenty of bang for their money, by stretching the max welcome bonus up to £300 and offering rewards to players throwing down hundreds on live casino rooms and online slot games.
Content-wise, Playzee also did well to curate a strong collection of online slot games, Slingo games, instant win games and live games. The only game category that is slightly lacking is the live casino category, but if you mainly spin slots when you hit a UK casino, you could do far worse than this sister site. The energy of the online casino can't be ignored either, especially not with the whacky mad scientist, Zeegmund, who is always coming up with hot new ways to offer promotions to his loyal players. Other great reasons to give this site a spin include the 24/7 customer care and the range of jackpot games.
Full List of Playzee Sister Sites
The following is a full list of Playzee sister sites, including those which are operated on a white-label basis.
Active Playzee Sister Sites
21 Casino (21casino.com)
666 Casino (666casino.com)
Barz (barz.com)
Captain Spins (captainspins.com)
Casigo (casigo.com)
Casilando (casilando.com)
Casimba (casimba.com)
Dream Jackpot (dreamjackpot.com)
Dream Vegas (dreamvegas.com)
Fruity Casa (fruitycasa.com)
Grand Ivy (grandivy.com)
Jackpot Village (jackpotvillage.com)
Jonny Jackpot (jonnjackpot.com)
Klasino (klasino.com)
Miami Dice (miamidice.com)
Playgrand (playgrand.com)
Playzee (playzee.com)
Reel Island (reelislands.com)
Slot Planet (slotplanet.com)
Slots Cafe (slots.cafe)
Spinland (spinland.com)
Spin Rider (spinrider.com)
Spin Station (spinstation.com)
Spin Yoo (spinyoo.com)
Temple Nile (templenile.com)
21Prive (21prive.com)
Diamond 7 Casino (diamond7casino.com)
G'Day Casino (gdaycasino.com)
Hello Casino (hellocasino.com)
Mainstage Bingo (mainstagebingo.com)
Skol Casino (skolcasino.com)
Slotnite (slotnite.com)