888 Bingo sister sites
888 Bingo has 232 sister sites including Beatle Bingo, Dublin Wins, Bumble Bingo, Spin Jackpots, Dino Bingo, Jackpot Liner and Treasure Bingo. 888 Bingo is owned by 888 UK Ltd.
Sites like 888 Bingo
888 Bingo Sister Sites 2022
888 Casino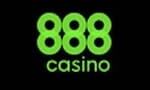 To kick off this list of 888 Bingo Sister Sites, we have to begin with 888 Casino. 888 Casino is one of the largest and most popular casino brands and sites within the gambling industry and is part of the main 888 brand. This casino site was first established all the way back in 1997 and has now become as household name for those who dabble in the gaming industry, as well as it being one of the oldest online casinos ever. This list would not be complete without a feature from 888 Casino.
888 Ladies
Without 888 Ladies, we would not have 888 Bingo today. 888 Ladies is essentially 888 Bingo's older sister, as 888 Ladies was the first bingo site created under the 888 brand with the intention of catering to a female audience. This site was created in 2008 and has since become one of the most popular bingo sites across the market. The pink and green theme of 888 Ladies is one that wows as it looks modern and put together, while the site itself also runs smoothly and is easy to navigate. Before checking out 888 Bingo, 888 Ladies is one to see first.
Beatle Bingo
Beatle Bingo is next on our list of 888 Casino Sister Sites. This site has a funny double meaning, being that the name is spelled the same as the famous band The Beatles, but the theme of their site is centred around bugs and beetles. However, the beetles are also seen to be singing and playing music so maybe they have taken both meanings and merged them together. This cute cartoon bingo site was established back in 2015 so has been active for over six years in the industry.
Dublin Wins
Dublin Wins is one of the newer sites in our list of 888 Casino Sister Sites, being established just recently in 2019. Dublin Wins is very obviously themed around Irish culture and Irish luck, with a green top hat for the logo and an old man dressed in stereotypical green and white Irish-style clothing to greet you on the homepage. The site follows a pretty basic structure that many 888 sites have, with the games displayed in a grid after the main site header, so it is easy enough to navigate with not too much going on.
Bumble Bingo
Bumble Bingo has a bumblebee themed site that has a calming purple and yellow colour scheme. Bumble Bingo was established in 2016 meaning that it has been around for more than five years now. The background of the site resembles a honeycomb grid, and the cartoon imagery is simple but effective. The Bumble Wheel allows players the chance to win prizes by collecting rewards through the loyalty programme. Nothing particularly jumps out about this site, but it is cute and simplistic for those who take pleasure in the simpler things.
Spin Jackpots
Spin Jackpots offers exactly what it says on the tin – spinning and jackpots! This site is next on our list on 888 Casino Sister Sites and also made it way to the market around the year 2016. Spin Jackpots has a dark colour scheme using black and purple to give off a sleek and mysterious vibe to the site. It does not necessarily stand out as being very unique though, as it follows the same simple template that many of the other 888 Sister Sites do, with the games displayed in a grid format.
Dino Bingo
Next on our list of 888 Casino Sister Sites we have Dino Bingo, which offers Jurassic Jackpots and 'crazy dinosaur delights'. The theme of this site is clearly themed around the age of the dinosaurs, with volcanoes and meteors littering the site. There is even a cracked open bingo ball that represents a hatched dinosaur egg and dinosaur footprints leading away from it, which is a fun and unique little detail. This site was also established back in 2015 and joins the other sites created back in 2015 within our compiled list.
Jackpot Liner
Other than the 888 brands, Jackpot Liner is the oldest casino on our list of 888 Casino Sister Sites, with it being established over a decade ago in 2005. Jackpot Liner is another site to follow the basic template of the games in grid formation, but pairs it with the catchphrase "The Cruise of a Lifetime". This catchphrase seems random as the site is not themed around cruise ships or anything related and just has a simple dark purple colour scheme. As basic casino sites go, this one does not stand out as being massively unique or different.
Treasure Bingo
Treasure Bingo is next up on the list of 888 Casino Sister Sites. This site has a bit of a random layout, with gaps of emptiness, giving a bit of an unfinished look. Since it opened back in 2014, there have been many years to update and improve the site, but it appears it has been left in its current condition. The theme of this site is clear enough, with treasure chests and treasure covering most of the homepage. Hopefully the aim of this site is to provide players with bountiful treasure and wins after playing some of the bingo games on this site.
Gossip Bingo
Gossip Bingo is the final site in our compiled list of 888 Casino Sister Sites, with a pink and white colour scheme, this site seems to be targeted at a more female audience. The site has a random cover photo that features a carnival tent, a man floating away with balloons, and a woman surrounded by gifts and bingo balls. Keeping with the gossip theme, the catchphrase on this site is "Here's some Gossip to spread", which is a bit random for a bingo site but works, nonetheless. This site has been around for over a decade with its opening in 2010 and is still going today.
888 Bingo Review 2022
888 Bingo was launched in 2005 by 888 Holdings PLC. The services of this gaming site are regulated in the UK by the UKGC and outside of the UK it is licensed by the GGC authority; this means that the website is a fair and safe online place to have fun; especially since it is tested by the independent and international regulatory body ECogra and powered by the leading Dragonfish.
Don't think that you will find only a small range of bingo games on this site which was named 888 Bingo. They offer 90 ball bingo and 75 ball bingo games in addition to other bingo games that are now popular which is High 5 bingo in 26 different bingo rooms, all of which are available 24/7. The latter is based on players completing as much as lines they can to win prizes. You might wonder if that's all that 888 Bingo has on offerings for its customers. Well, concerning bingo games, that's all you have here but if you are interested in other games then there are slots. The collection of slots on 888 Bingo displays some interesting slot titles such as Starburst, Bruce Lee 2, Elements, Fruit Shop, Paradise Reels, Shopping Spree, Shamans's Dream, Super Nova, Temple of Isis, Sands of Fortune plus others. Although they don't provide slot players with a big collection and a wide variety of casino games all 888 Bingo games are highly-acclaimed as they are powered by leading developers in the iGaming Market namely NetEnt, Thunderkick, Eyecon, iSoftbet, Random Logic, Pariplay, IGT, Blueprint Gaming and others.
The website of 888 Bingo is a well-organised bingo and slots place. Although there are no 3D graphics and colorful animations you will love the blend of blue and red colors throughout the site. Once you arrive at 888 Bingo, a big red banner is the first thing that you will see and which informs visitors about the current welcome bonus on the site as well as the bingo schedule to inform bingo fans about the bingo game that is to start soon. It is a bit of shame and it is quite rare if not impossible to find a gaming site that was established 15 years ago and supports no more than 3 payment methods. Unfortunately, 888 Bingo accepts no more than Visa MasterCard and the PayPal wallet service; these are the most popular payment options among players but that doesn't mean that there are not slot players who use other banking solutions.
The minimum amount that you can deposit at 888 Bingo is £5. For new customers, they are invited to deposit at least £10 in their first deposit and get £50 free as a welcoming gift. In addition to their loyalty promotions, there are other promotions on this website, for example, active accounts and players who meet the listed conditions by the site will be able to play some bingo games for free. In case you have any queries, 888 Bingo puts at the disposal of its customers a support team that is available 24/7. Players can contact them by email, phone, or via their social media accounts.